Last month I visited Fiji for the first time. It wasn't for a holiday but to fit women there with the breast forms and bras kindly donated by you, Colleen's customers.
I travelled with Heather who started this amazing service eight years ago.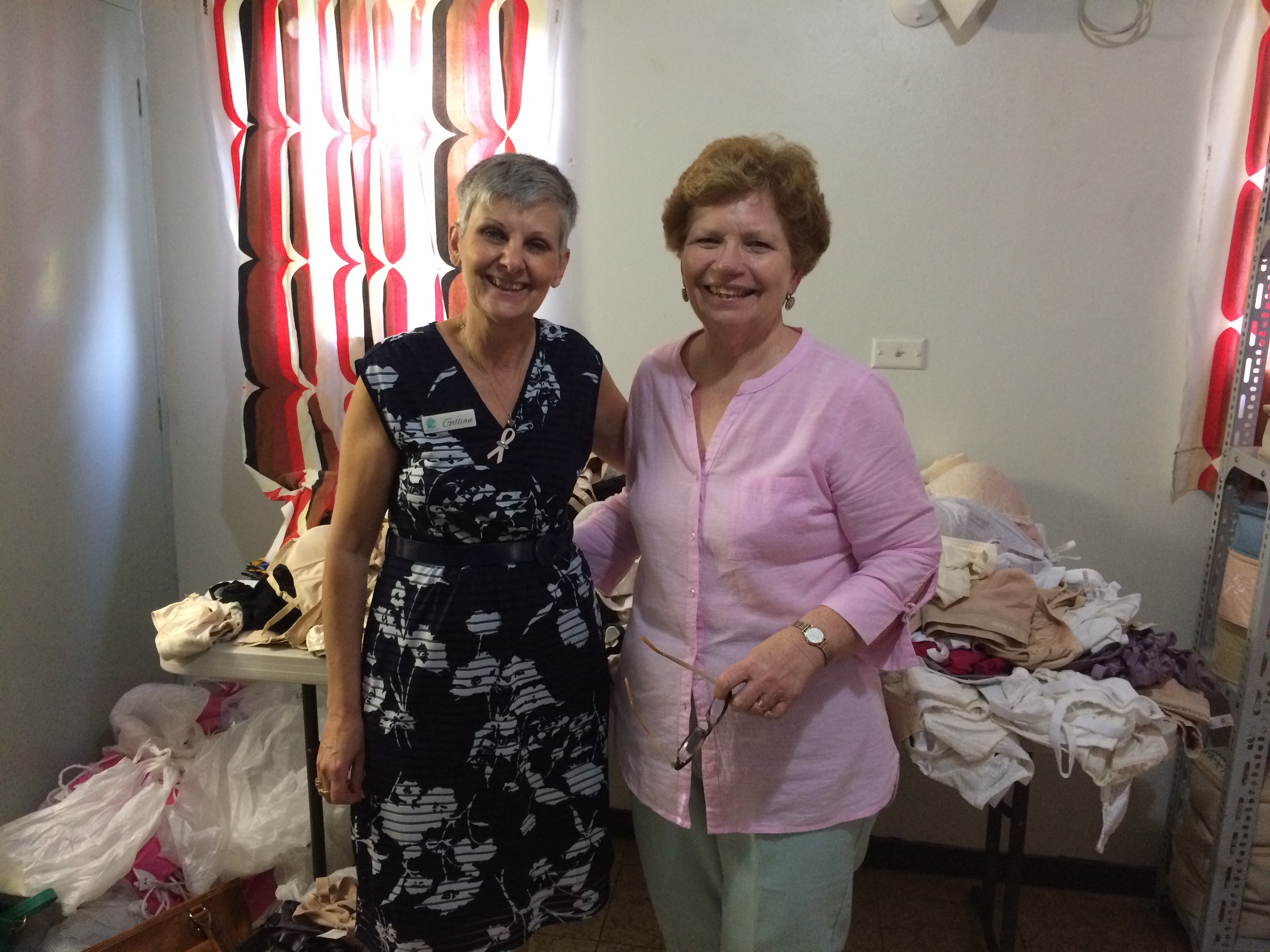 We travelled to Suva where we set up in the offices of the Fiji Cancer Society. Our first lady arrived with her husband. It was her very first fitting. It was a vey emotional fitting for all of us. The day continued with 19 ladies coming to be fitted. One lady had her surgery 20 years ago and had only just heard about the service. What a difference a breast form made to her after all these years.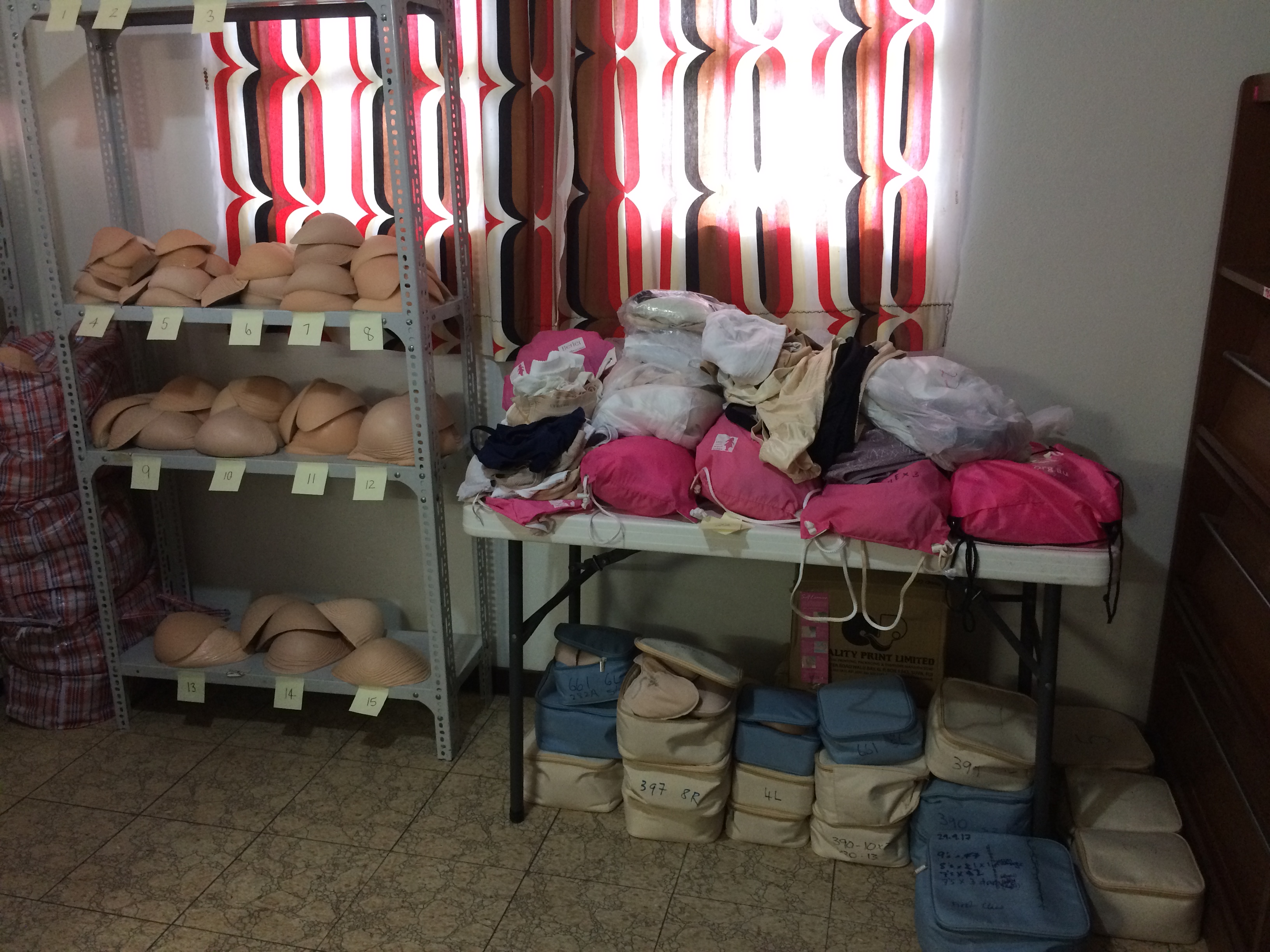 Fijian women diagnosed with breast cancer usually undergo a mastectomy as breast conserving surgery is not an option. They do not have access to pocketed bras or breast forms. Each woman received a breast form and two bras. Every donation of pocketed bras and breast forms meant that we had the tools to ensure women were correctly fitted. There were also donations of wigs, turbans and cushions, again greatly appreciated.
We continued in Suva the next day where we saw another 26 women before packing up to head north to Lautoka. The Tanoa Waterfront Hotel donates a conference room for the fittings and the Fiji Cancer Society provides refreshments. Many of the women travel hours on a bus and are happy to wait as long as it takes to be fitted. With 65 women turning up over the 2 days, the wait could be quite long!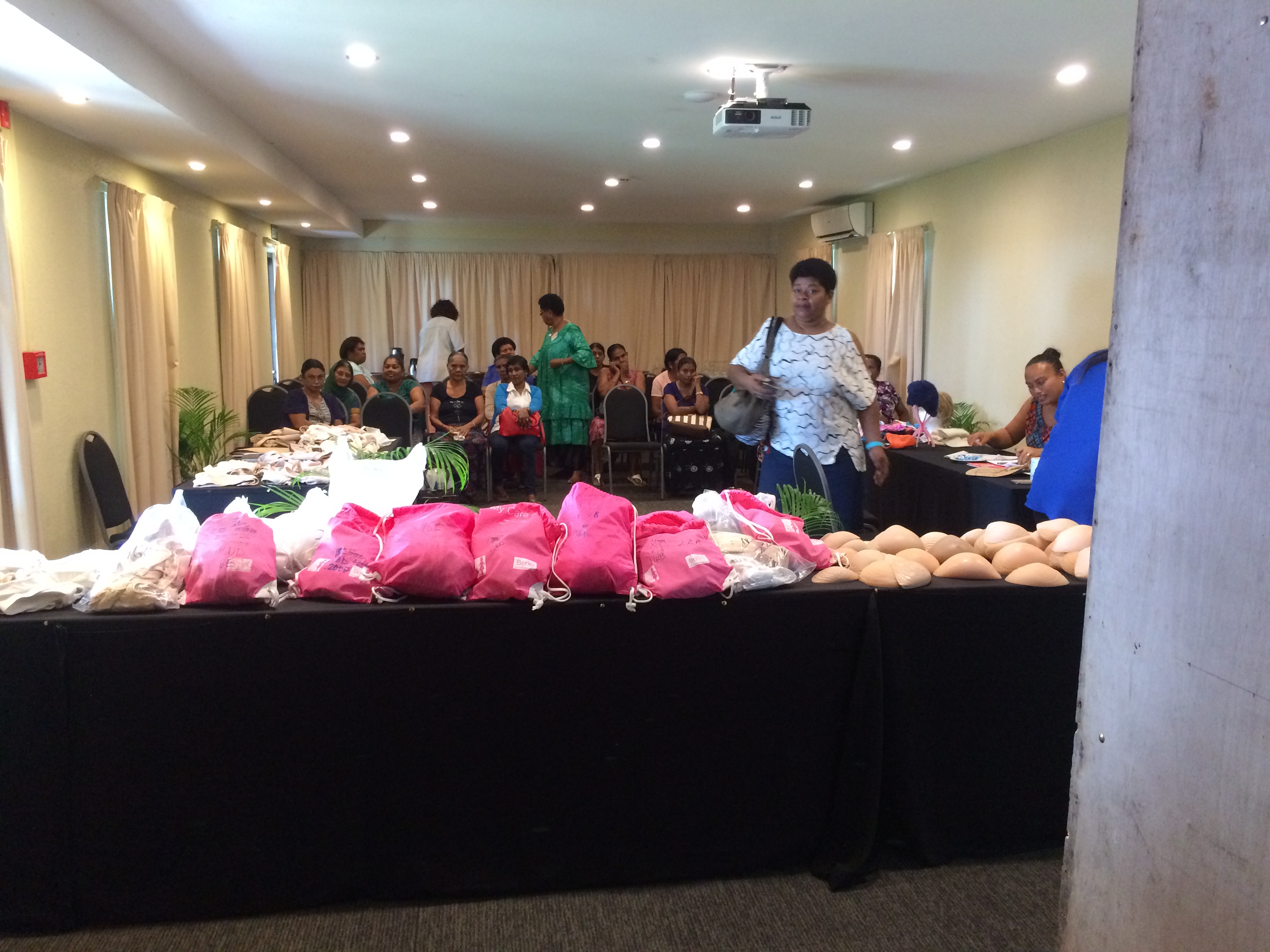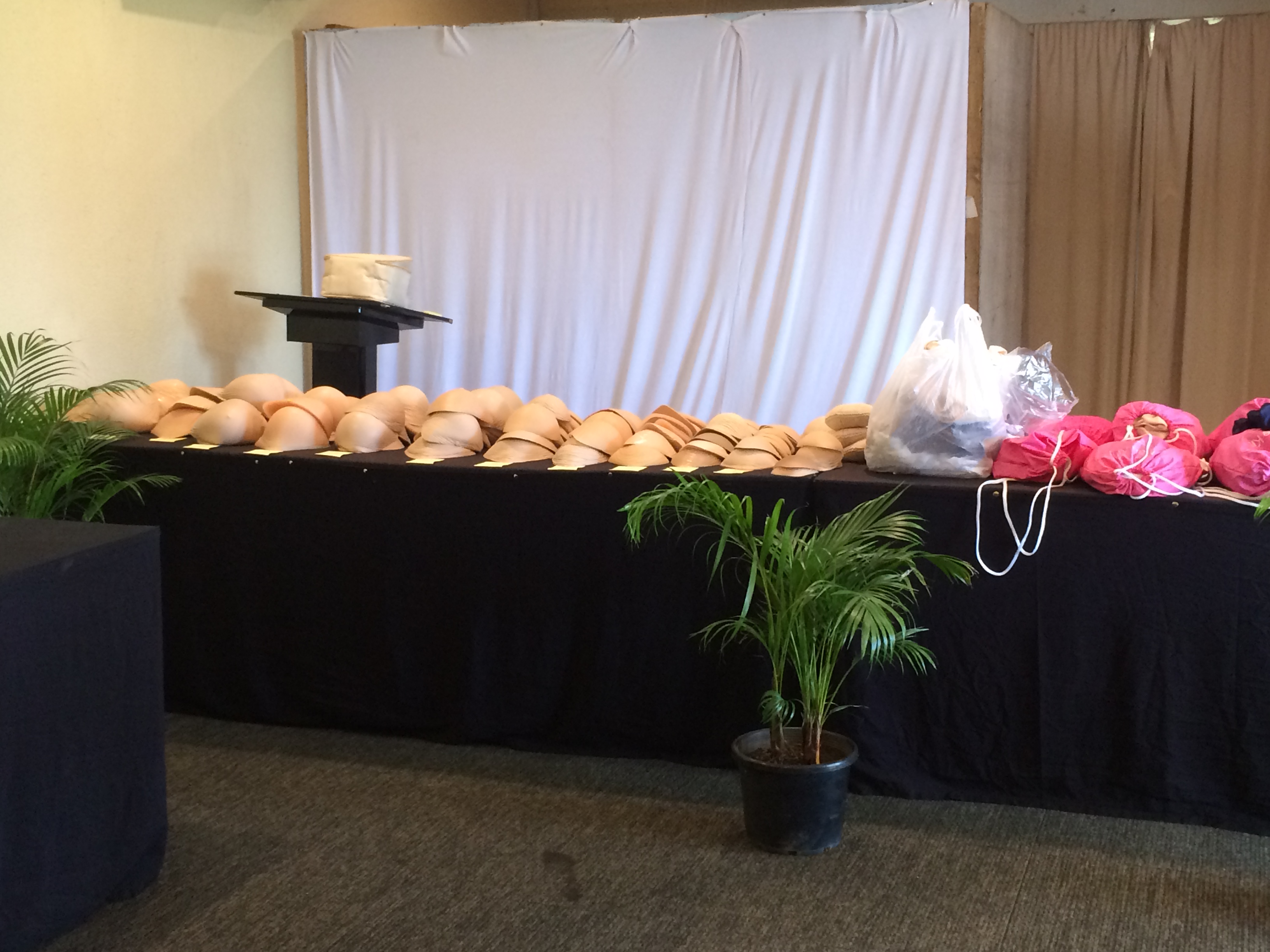 Thanks to your donations every woman was fitted with what they needed and the smiles and tears from the 110 women showed how much they appreciate your donations and the opportunity to go home feeling like a new woman. Vinaka - Thank You!