Our Store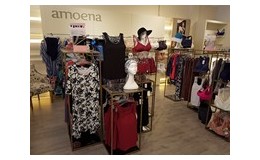 CANBERRA
SHOP 6, 22 GARRAN PLACE
GARRAN ACT 2605 (located in the row of shops down from the medical centre, next to the bakery)
PHONE: 02 6285 1311
OPEN: Mon, Tues, Thurs, Friday 9:30am - 4.30pm Wednesday 9.30am - 5.30pm
If you can't make it to Canberra you can come along to one of the regional areas we visit.
If you require our professional fitting services it is preferable that you make an appointment to allow us the necessary time to meet your needs. We know that this is not always possible so you are welcome when it suits you, however you do need to make an appointment for our regional visits.
Our aim is to offer you a complete fitting service whether for a bra, a breast form or a wig - your wellbeing is our first priority.
We look forward to helping you choose what is best for you.