Rest and Relaxation
Date Posted:1 February 2015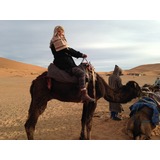 It's been a year since I took over Colleen's and I have loved every minute of it. It's exciting seeing the choice in swimwear increase and having a large range to choose from through out the year ensures you can buy what you need at anytime. I am enjoying visiting regional areas and bringing Colleen's products and services to more and more women. We've already introduced the latest breast prosthesis and in 2015 there will be many more new products, including a new range of bras and more pocketed leisure wear.
I am often asked if I work 7 days a week and do I take a break? Even though I love what I do, I make sure that I take time for myself. I've learned the hard way what happens if I don't. It's important to take time out, no matter what job we do. We owe it to ourselves and to those we love. Time out can mean so many different things to each of us. For me, I love to travel, to get away to see and experience new things. When the shop was closed over Christmas I traveled to Europe and then to Morocco. My sister was celebrating her birthday in the Sahara desert and I along with 7 others, went along to celebrate with her. I never thought that riding a camel would be so peaceful! (I'm the one at the end) In that 1.5 hours I felt such a calm, no sound except the occasional camel sneeze, a view of sand dunes and clear blue skies, A night spent in the Sahara desert was exhilarating. The silence so soothing. The stars so bright and clear, an amazing tapestry of light. Climbing the sand dunes just before dawn reminded me of my own mountain climb and just how far I'd come since my diagnosis.
An incredible experience and an amazing way to recharge the batteries for 2015!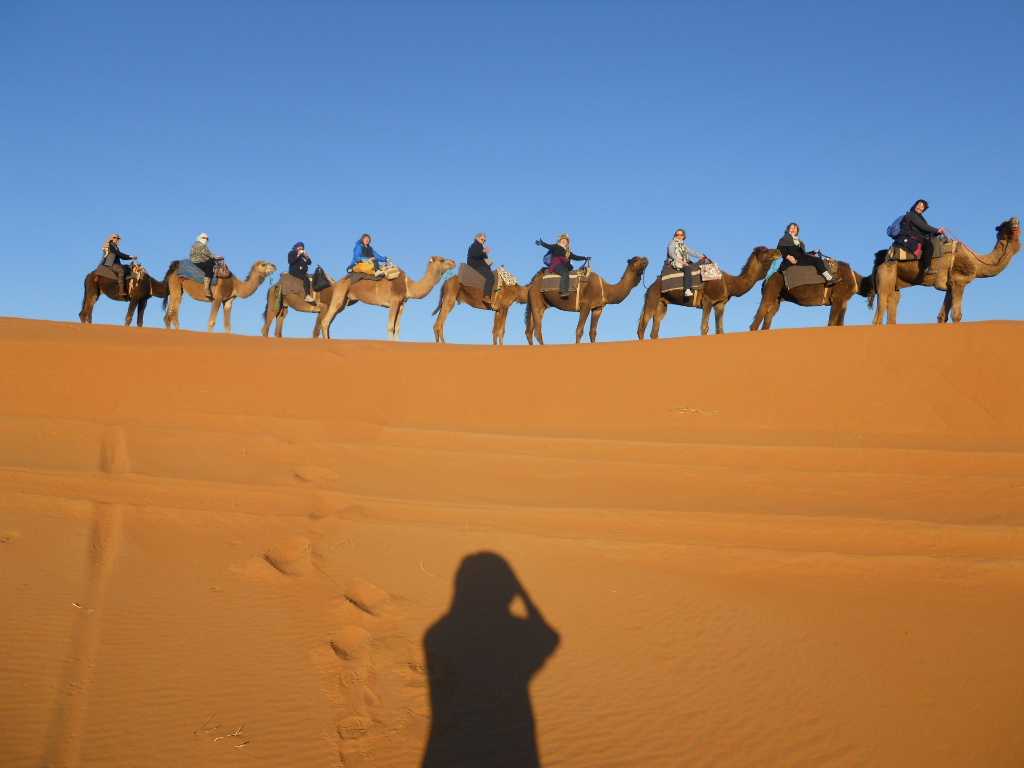 ---
Leave a comment