New Additions To Our Range
Author: Gillian Date Posted:1 February 2018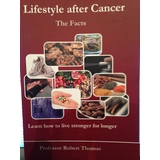 This year marks 10 years since my breast cancer diagnosis, a milestone definitely worth celebrating.
As I reflect on the past ten years I remember the challenges, the ups and downs (the biggest rollercoaster ride!!) and where I am today, providing a service for women just like myself. Being able to offer the largest and most up to date range to meet your needs is the driver for me to continually add new products from all over the world and I welcome your suggestions.
Amoena has introduced a new balance range of breast forms. Called breast shapers, these come in different shapes and sizes and are designed for uneven breasts, which may occur after lumpectomy, reconstruction, after radiation or naturally. Medicare will cover the full cost of a breast shaper every two years if you wear one due to breast cancer surgery and are entitled to Medicare.
I am adding Henry Margu wigs to our current stock.
These are very realistic and will offer more styles and colours to our range. There is also a wider range of turbans and scarves.
Our new range of bras and swimwear starts arriving in February/March including two new styles of bathers
which have high necks and come in patterns or black. They have matching rashies, zip up jackets which are proving very popular, not only for the beach but also for those wanting to cover up whilst walking as they have UPF50+ sun rating. Later in the year we have Amoena swimwear made from a fabric called Econyl, 100% regenerated nylon produced with fishing nets in vibrant colours.
Whilst travelling I met Professor Robert Thomas a UK oncologist, who has conducted research on exercise and cancer, written a book Lifestyle After Cancer and developed a food supplement called Pomi-T that combines broccoli, turmeric, green tea and pomegranate to create a unique and varied source of polyphenols which are a naturally occurring source of antioxidants. For more information on the benefits of polyphenols and cancer go to www.pomi-t.co.uk
Prof. Thomas was a presenter in Australia for a cancer council webinar on Wellness After Cancer. Colleen's is the only Australian stockist of Pomi-T and Prof Thomas' book.
Regional Visits for 2018 - With the shop in Cowra we are no longer visiting Young, however Yvette is happy to do home visits in the Young region. Contact 0412 914 041 or email info@colleens.com.au
To make an appointment for any of our regional visits please call 6285 1311.
Dubbo - 28 February - 1 March, May 9 -10 Cattleman's Country Motor Inn, 8 Whylandra, St Dubbo
Goulburn - 15 Feb, 5 April, 14 June Community Health Centre Cnr Goldsmith and Faithfull Sts Goulburn
Moruya - 10 February, 5 May Luhana Motel, 82 Princes Highway Moruya
Orange - 27 February, 10 April, 19 June Wig Library 119A Sale St Orange
Wagga Wagga - 19 April, 7 June Uniting Church, Cnr Johnston and Tarcutta Streets, Wagga Wagga

If you are part of a support group and would like to see our range please don't hesitate to contact us as we are happy to travel to you.
Don't forget that Medicare reimburses you for your breast form every two years and some private health funds offer a rebate on bras, breast forms and wigs.
Should you have any questions/suggestions/comments please let us know.
---
Leave a comment