Colleen's In Conversation - Supporting Women Like Hillary
Author: Eliza Atkinson Date Posted: 15 July 2020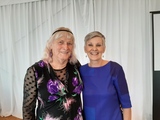 It is the day of the International Women's Day luncheon. Gillian Horton, owner of Colleen's Lingerie and Swimwear is the speaker and the event is a great success. As I help myself to a coffee from the tea and coffee table, my eye is captured by a silver haired lady with a headband and floral top. She has a quiet strength about her, and her polite "Hello, I am Hillary Gardiner" opens up an opportunity to interview one of the most interesting people I have ever met.
Hillary has had a journey that has formed a woman of great resilience, strength and quiet grace. Beginning with a birth certificate with no parents listed and no gender, an escape from a 'dark country from across the equator' and a childhood in New Zealand, Hillary's story has not been an easy one.
As I dial the number on my phone I am more than a little bit curious. Gillian has told me that Hillary is a member of not only her immediate family, but her extended. In Scotland. I scrunch my brow as the phone rings, waiting to hear the gentle voice I remember from the luncheon.

"Hello, Hillary here." She says. And so begins one of the most fascinating conversations of my life.
Hillary's decision to change to the identity she finds confidence and relief in came after a lifetime of wondering and questioning. She decided to take action at 73 and break free of "living in disguise".
"I went into Myers and requested a bra fitting. They did the fitting, but didn't have the bra!" Hillary quietly laughs into the phone. "I am a 22B, I have a very broad back. The lady recommended a store in Phillip named Colleen's."
Hillary's visit to Colleen's changed her life. Not only did she get a breast form and bra that were the perfect fit, she gained a new friend in Gillian. The conversation Hillary had that day in the little store in Phillip lifted her.
"I went straight to the Salvation Army around the corner and bought all the women's clothing that fitted me!" She exclaims. "I then went home and threw all of my men's clothing away, except for my wolf t-shirts."
"Wolf t-shirts?" I stutter as I scribble notes on my pad.
"Yes. I am a wolf lady. My spirit animal is the wolf, Kajika. I walk softly."
"Yet you make a loud impression!" I laugh, "How do you spell that word?"
Hillary didn't find her change overly difficult. She said it felt quite natural and right for her to wear a bra and woman's clothing. In fact, one of her favourite memories of the period of her swap, was when she was out for lunch with the girls and someone remarked "I wouldn't of known, I had no idea!"
There is one element of her journey she is particularly proud of.
"I can get ready in under twenty minutes, I have taught myself to do my hair and makeup in twenty minutes and be out the door! Admittedly, when I am riding my motorbike, I don't mind the helmet hair."
Before her first ever purchase at Colleen's, Hillary would support her breasts in a crop top. After her first meeting with Gillian, this has radically changed. Her "chest support regime" includes a bra, her breasts relying on the padding to balance.
Hillary's purchases from Colleen's grew to include more than bras she tells me in a confidential tone.
"I was out with the girls [from her motorcycle group] and we went to Uriarra Crossing. It was such a great day, but my swimmers were a bra and gym shorts… so I had to do something about that!"
She promptly sends me a photo of herself in her back garden wearing a beautiful light blue one piece with a dark blue swimming skirt. She looks fantastic.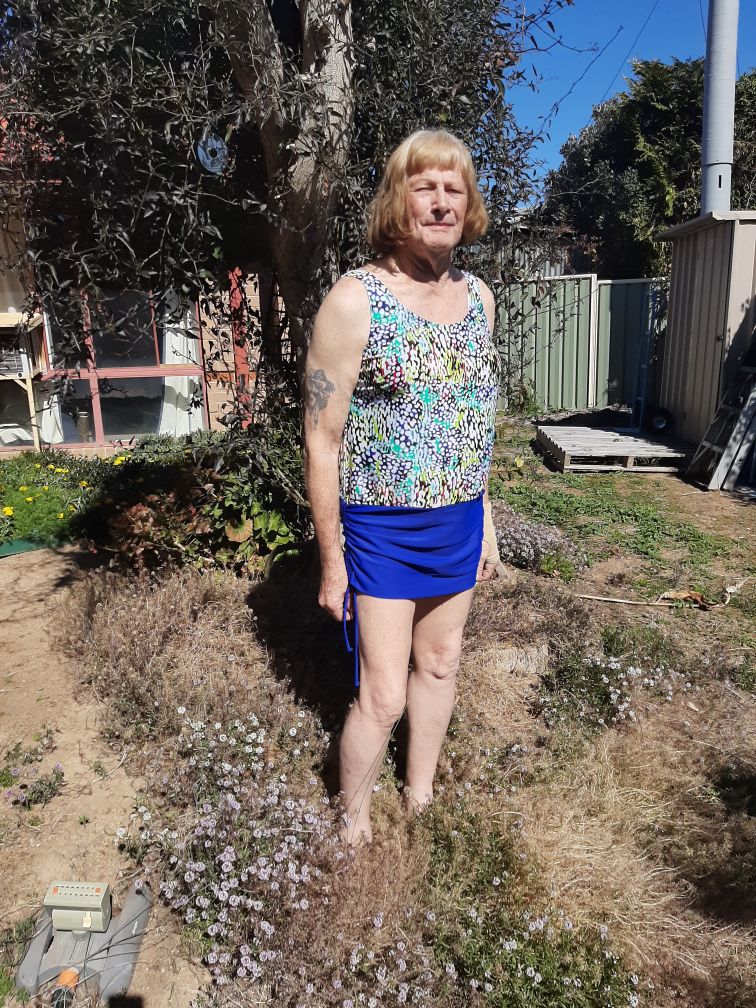 "The women who work at Colleen's are like family. They care. They are friendly…" She pauses, suddenly thoughtful. "They remember."

I pause to consider her choice of words, and before I can question her, she says softly and happily "They are family. No matter whom you are or what your situation is, you will always be warmly welcomed at Colleen's".
"So what is your favourite bra?" I smile as I chew on my pen, expecting something unexpected - this woman is full of surprises!
"I love the Amoena pocketed shelf bra camisole, with the heart neckline. Wait! I'll send it." And there, on my phone's screen, is a beautiful photo of Hillary in the camisole, worn under a floral top, with her friend Gillian beside her, smiling.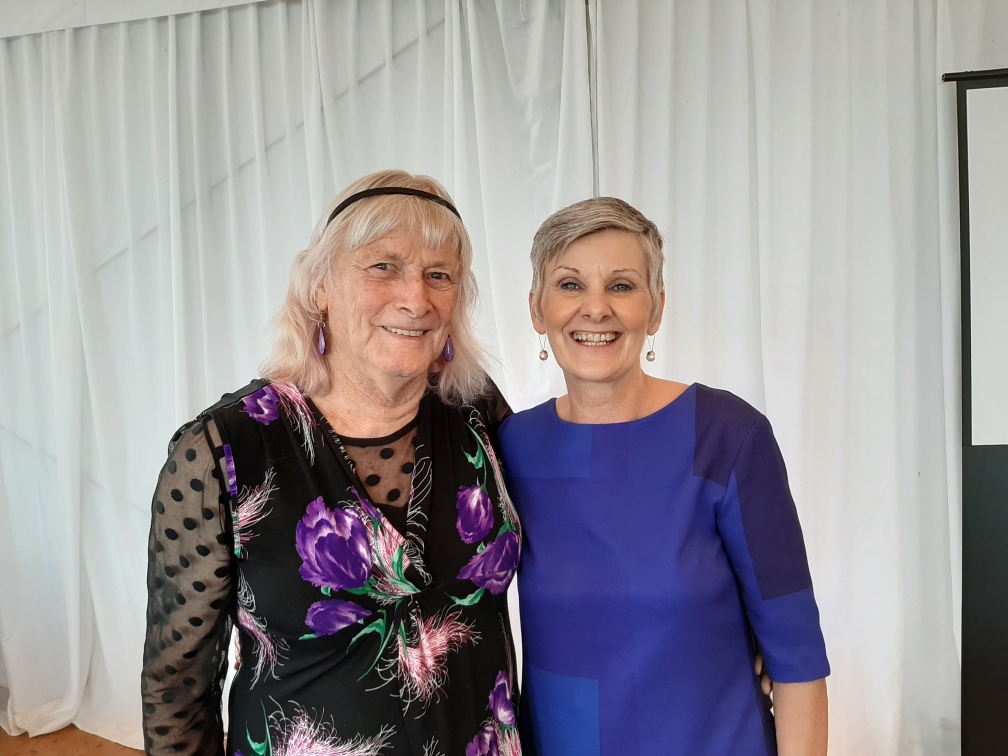 ---
Leave a comment